The One Click Feedback
For Your Newsletter
Create straightforward one click surveys
to gain fresh insights and perspective
Simple, response-based pricing
Sign up for 30-day unlimited trial. No credit card required.
Monthly responses
50
Price
$4
Pay once a month
Pay once a year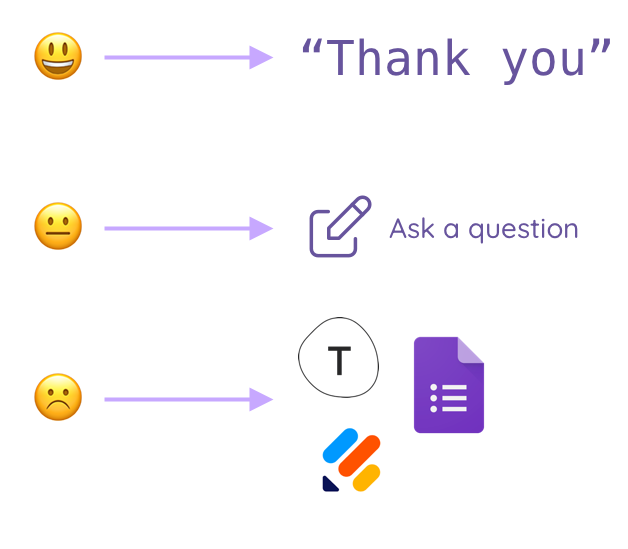 Custom Survey Maps
Let your users feel heard. Ask for additional feedback based on user sentiment.
Integrate additional feedback forms via the custom survey map functionality. Works with all form providers.
High Survey Rates
Smooth and simple for the reader. Ask for emotion with emojis.
Easy to Use
Pick a template. Get survey. Copy&Paste. Done.
Works with almost any provider (MailChimp, Sendgrid, SendInBlue, etc)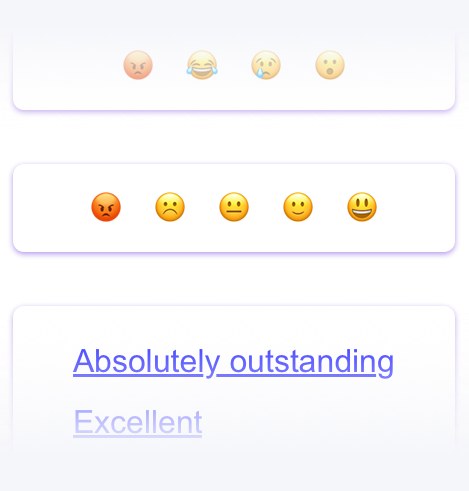 Frequently Asked Questions
What is the readers experience like if I have hit the response limit for that month?
The readers experience does not change. No error page is shown. It's impossible to tell the difference from their end.
Can one reader vote multiple times?
No. Everyone has one vote.
Can a reader change their vote?
Yes. A reader is able to change their vote.
One Click Feedback
feedback@oneclickfeedback.com